Bathmate HydroXtreme X30 Penis Pump Extender Kit
Bathmate HydroMax Xtreme is a revolution in hydropump technology. Also known as a dick pump, willy pump, or vacuum pump for men, these these water pumps are the most powerful penis pumps on the planet! Using water (instead of air) as the driving force behind shaft expansion, it's easy to grow your pleasure rod quickly while enjoying your daily shower or bath!
Designed for guys who are serious about penis enhancement, it is important that you follow all instructions carefully. The steps are as follows:
• Connect the red tube into the handball pump.
• Lock the valve at the top of the Hydromax Xtreme pump making sure the black pip is in the central position.
• Connect the red tube to the top of the Hydromax Xtreme pump.
• Place the Comfort Insert using the guides to align.
• Fill the Hydromax Xtreme pump with water.
• Place your penis inside the Hydromax Xtreme pump and form a tight seal against the pelvic seat.
• Using the handball pump, create the optimum vacuum.
• Use the pump for 5 minutes, remove then massage your penis for 30 seconds.
• Repeat the process 3 times for a maximum of 15 minutes.

• To release the vacuum, twist the valve and push in to remove.
We stock the Bathmate Hydromax Xtreme X20, X30, & X40. Be sure to check the size chart below to purchase the recommended size to suit your needs: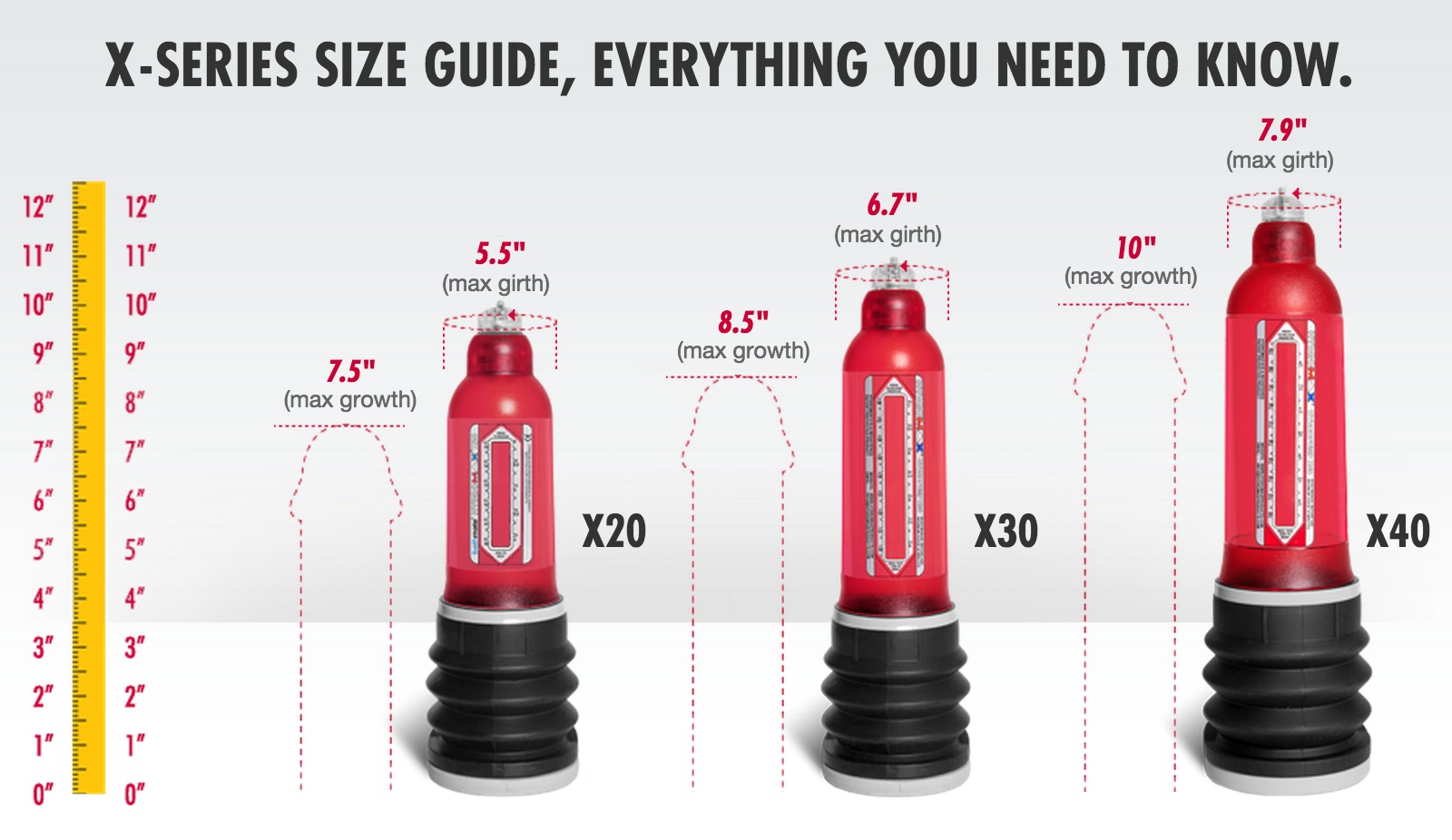 Accessories Included in Kit:
• Hydromax Xtreme Hydro Pump
• Handball Pump and Hose
• Hydromax Towel
• Large Luxury Case
• Cleaning Brush
• Shower Strap
• Measuring Gauge
• Hydromax Lube
• Long Insert Comfort Pad

Colour: Clear
- Fast Shipping Everywhere in Australia (24hr dispatch)

- Shipped same day or next business day guaranteed for all sex toys.
- Dispatched from our closest warehouse:
- Queensland (Brisbane, Cleveland)
- New South Wales (Sydney, Strathfield)
- Victoria (South Melbourne)
- South Australia (Adelaide, Norwood)
- Western Australia (Perth, Balcatta)
- Northern Territory (Darwin, Winnellie)



Bathmate Hydromax Xtreme X30 Kit
Brand: Bathmate
Product Code:

XPP-EXTR-30

Availability:

Out Of Stock